For pricing information, please fill out the form below.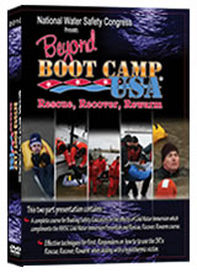 Beyond Boot Camp USA, DVD
Sold for $19.95 or DVD will be included with purchase of all Cold Water Rescue Equipment.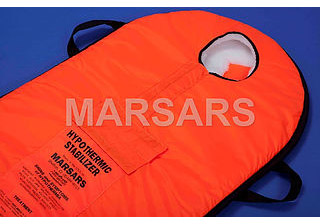 MARSARS Hypothermic Stabilizer Bag
HSB
Thick polyester pile liner
Six carry handles
Snug fit for full body contact
Full CPR accessibility
360˚ access
Double zippered for less invasive access
Optional compressible storage bag
Optional waterproof storage bag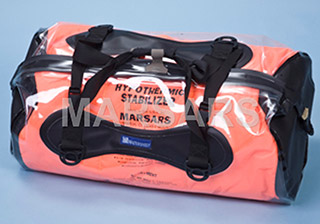 Waterproof HSB Storage Bag
M9
Optional waterproof storage bag for Hypothermic Stabilizer bag.
Upper Truncal Rewarming Kit
HTR
Designed to treat a cold, traumatized patient (mild to moderate hypothermia) with active warming to patient's upper trunk. Essentially, this kit is used to surround the heart with heat. In use, the heater pad is centered under the back, beneath the heart. Universal size gives range of use from a child to a XXXL adult size.
This reusable heat kit consists of:
One, long 8″x44″ length heating pad
Pad is covered. Velcro™ covered web straps are included to prevent movement.
Activating the reusable heating pads starts an instant crystallization process that produces up to 130° F heat within seconds. To prevent blistering, heaters are covered to reduce heat to 110° F.
Heat packs used in this kit are the only reusable, medical grade heat packs that are backed by a lifetime warranty against manufacturing defects.
Fill out the form below to get pricing information.