MARSARS™ Ice Rescue Sled Kits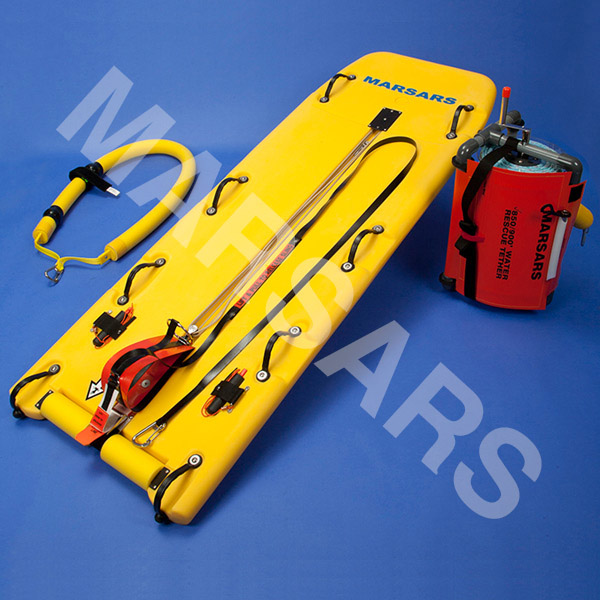 A Modern, Safer Distance Ice Rescue Technique
MARSARS' ice rescue sleds come pre-rigged, ready for immediate use. Nearing a victim(s), empty sled becomes a self-rescue reaching device for victim(s) that can assist in own rescue. Faster extraction by minimizing risk of injury to both victim(s) and rescuer.
Ice Rescue Safety Shuttle™ (IRSS) Kits
Contents of the following kits includes sled, sling, and reel:
IRSS Kit "A" (300')
IRSS Kit "B" (550')
IRSS Kit "C" (850')
Fill out the form below to get pricing information.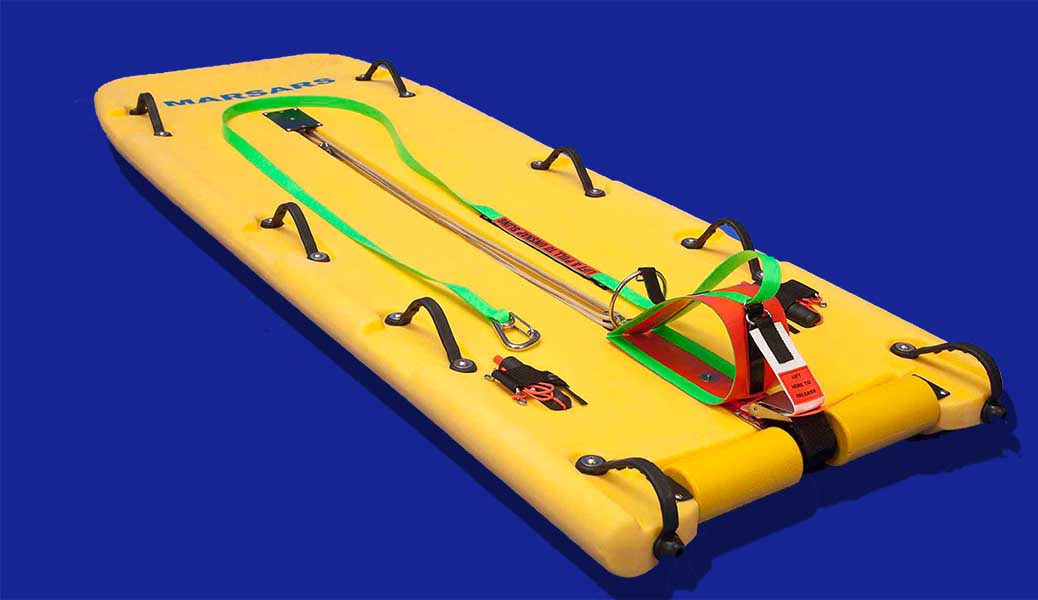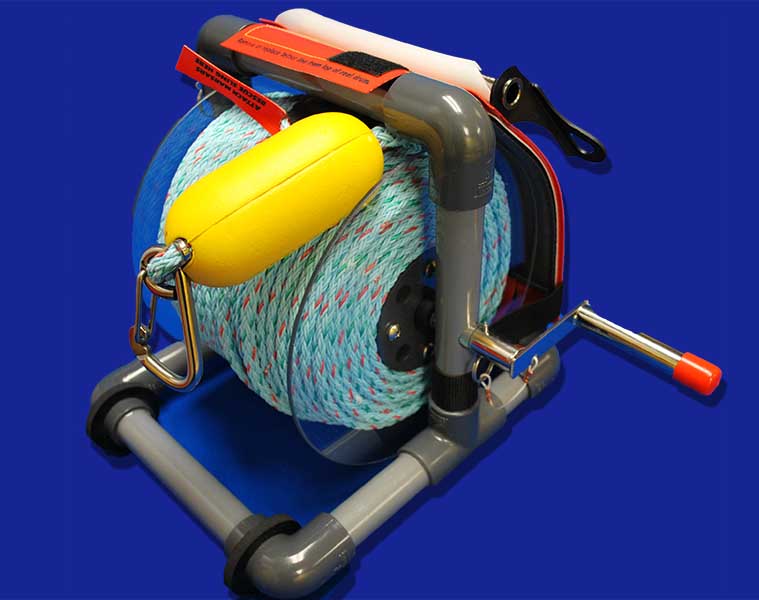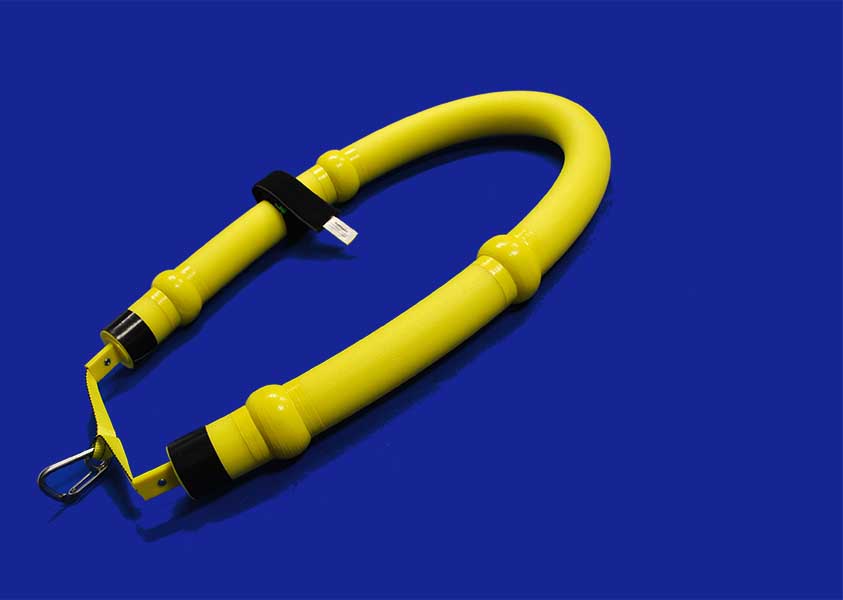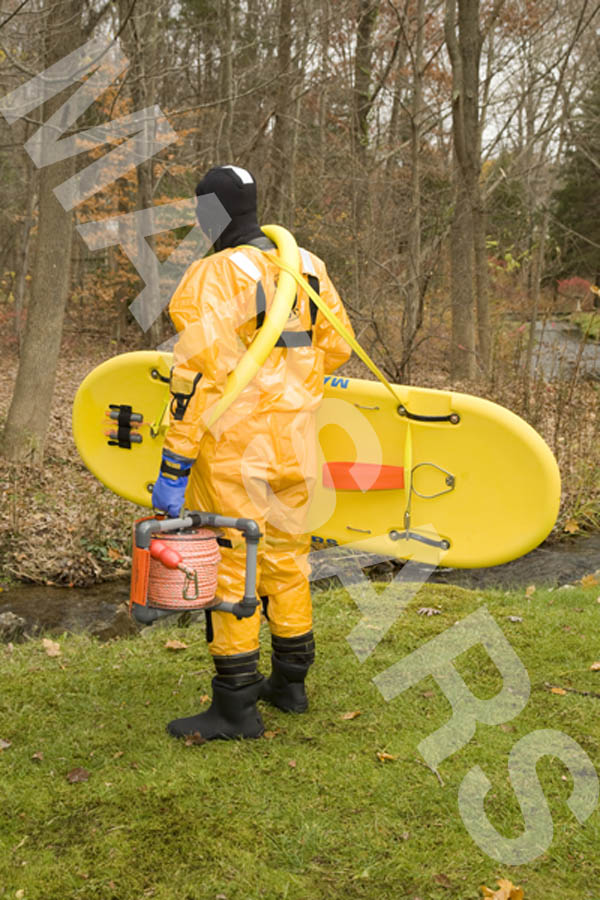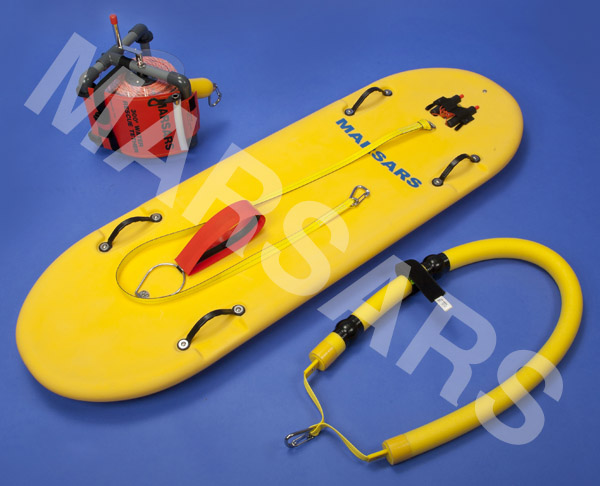 Ice
Rescue

Extrication Sled™ Kits

This tough 6′ Long  24″ wide plastic is designed to disburse outbound rescuer's weight. On scene, sled is first extended for victim's self-rescue attemp. If weakened patient in buoyant sling is loaded. During haul back, sled protects both patient and rescuer's body from injury.
All kits includes: Sled, buoyant Sling, and Ice Rescue Reel.
IRS Kit "A" (300'/91m)
IRS Kit "B" (600'/182m)
IRS Kit "C" (900'/274m)