For pricing information, please fill out the form below.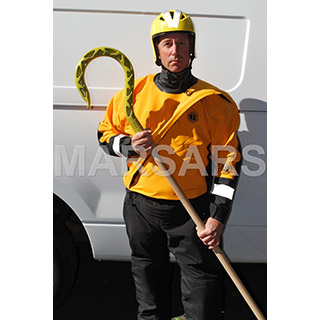 Marsars Swift-Water Stability/Rescue Pole
SWP
As a risk-reduction device, this pole was purposely built to probe for unseen underwater dangers, provide rescuers with greater vertical stability in fast-moving water, and in life-threatening situations, extend rescuer's reach.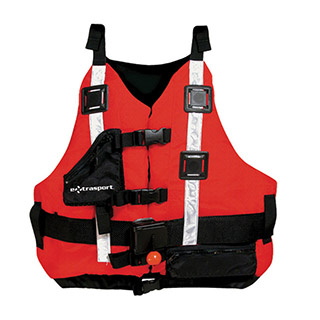 Universal
PFD 16B
25 lbs. 5 oz. Flotation
Color: Red or Yellow
Size: Adult Universal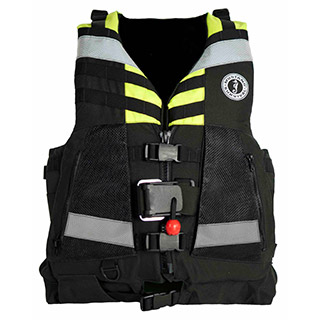 Mustang® Swift-Water Rescue Vest
PFD 16P
25 lbs. Flotation
Color: Black with Fluorescent yellow-green accents
Size: Adult Universal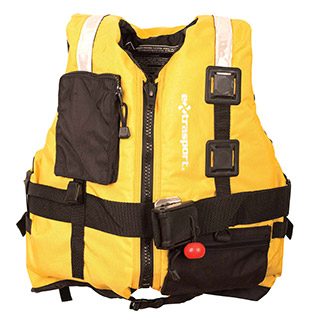 Fury
PFD 16
25 lbs. 2oz. Flotation
Color: Red or Yellow
Sizes: M, Lg, XL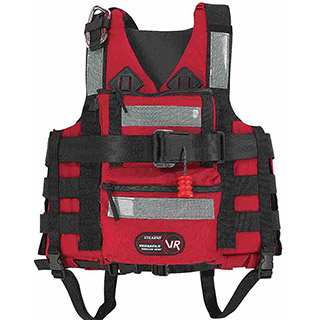 Stearns® Swift-Water Rescue Vests
PFD 16e
22.5 lbs. flotation
Colors: Red or Yellow
Size: Adult Universal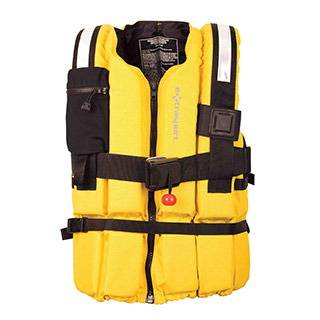 Ranger
PFD 16D
29 lbs. 7oz. Flotation
Color: Red or Yellow
Sizes: M, Lg, XL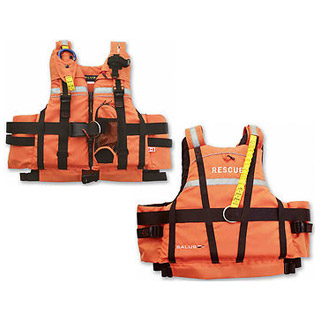 Ice Technician SAR Rescue Vest
PFD 16m
This SAR vest is designed for quick donning and rapid pull forward – sizing adjustment. CCG Approved.
Auxiliary tether system included
22 lbs. Flotation
Color: Orange
Size: Adult Universal (36″-60″)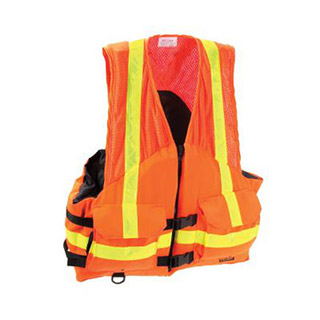 Stearns® Work Zone Gear™
i424
Tough, nylon oxford outershell – ANSI-approved with polyester outershell
Two encircling body straps with zippered front
Two pockets with hook-and-loop tape closures
Lightweight, durable Crosstech® flotation foam
D-rings for attaching gear
ANSI models feature 3M™ Scotchlite™ SOLAS-grade Reflective Material
Minimum 15.5 lbs of buoyancy
Colors Available: ANSI Green and Orange, Orange
Sizes: Adult Small-3XL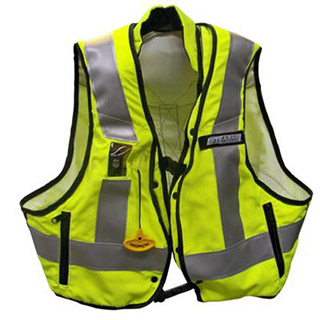 Stearns® ANSI Inflatable Vest
1248
33-g manual
Cylinder seal indication
Nylon shell with polyester overlay and fleece lined collar
Multiple storage pockets
Constructed of lightweight, durable, flame resistant, Nomex® fabric (orange only)
Colors Available: ANSI and Orange Nomex®
Sizes: Adult Small-3XL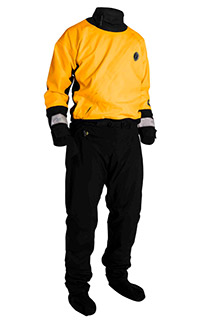 Mustang® "Cache Protocol" ​Water Rescue Dry Suit
P43R
GORE-TEX waterproof and breathable dry suit fabric
Rapid Repair Technology
YKK metal entry zipper and TIZIP relief zipper
Trim-to-fit wrist seal
Cordura® wrist and ankle overcuffs with Velcro closures for adjustability
Ballistic nylon reinforced elbows, knees, and seat
Two-point attachment removeable suspender system for an improved fit, mobility and comfort
SOLAS retro-reflective tape on the arms for increased visibility
Reinforced knee pads and elbow pads to help prevent injury
Colors: Yellow/Black or Fluorescent Yellow-Green/Black (Available Spring 2015)
Sizes M-XXL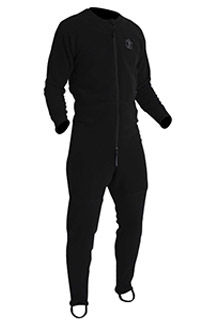 Sentinel™ Series – Dry Suit Liner
MSL600
This dry suit liner provides extra insulation protection when in cold water and also helps reduce the thermal burden out of the water.
A combination of Polartec® Classic 200 and Polartec® Power Stretch 4-way stretch with a durable, smooth outer layer that is abrasion resistant, and a soft inner layer that pulls moisture away from the skin
Less bulky fit
Specifically designed to work with Sentinel™ Series dry suits and is compatible with any Mustang® Survival dry suit
Fitting straps at the thumbs and ankles
Machine washable
Colors: Black
Sizes: S, M, L1, L2, XL, 2XL, 3XL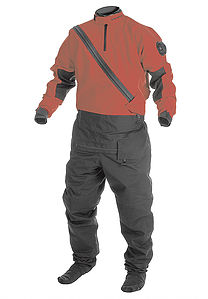 Stearns® Rapid Rescue Extreme Dry Suit
P43o
Internal suspenders for optimum fit
Latex seals around neck and wrists
Neoprene seal protectors around wrist and neck
Cordura® fabric knees and elbow for durability
Built-in socks
Built-in air-purge valve
Relief zipper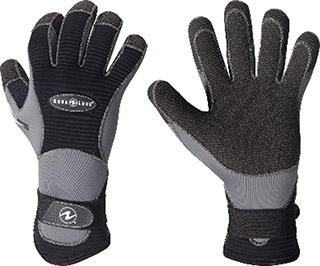 3mm or 5mm Kevlar Gloves
P44b (3mm)/P44c (5mm)
Features of this warm comfortable glove:
Double Kevlar on palms, fingers and back of fingertips
4-way stretch neoprene panels provides exceptional comfort and warmth
Pre-curved fingers
Large wrist opening for trouble-free entry
Elastic closure minimizes water exchange
3mm Sizes: XS, S, M, Lg, XL
5mm Sizes: XS, S, M, Lg, XL, 2XL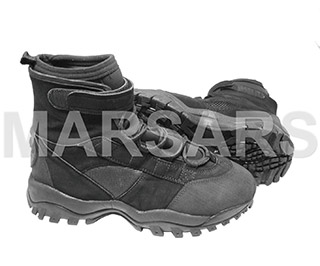 Water Rescue Boots
P35
This boot was designed in conjunction with the military for use on wet slippery decks, finning for swimming and running wet rocky shores. Features include:
Heavy-duty soles with traction lugs
Padded ankle support
Drainage ports
Heel pull tab
Reinforced toe and heel
Sizes: 5/6, 7, 8, 9, 10, 11, 12, 13, 14, 15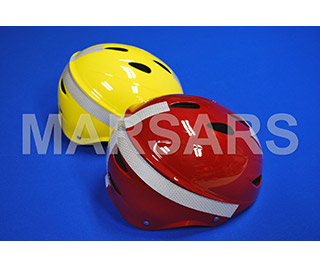 Water Rescue Helmet
P23
Provides water rescuers with essential head-injury protection. Includes:
Drainage ports to prevent bucketing
Specify color when ordering
Size: Adult Universal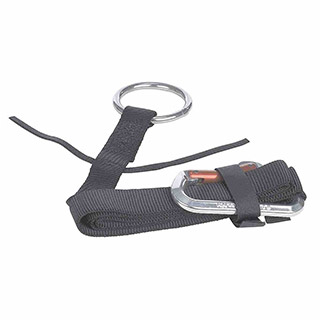 Stearns® Auxillary Tow Tether System
PFD 16f
Designed specifically for use with PFD 16e. Allows for right or left shoulder placement.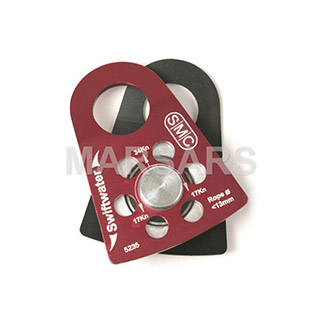 SMC Swift Water Pulley
H23
SMC's Swift Water Pulley is designed to meet the unique needs found in Swift Water Rescue. Pulley's wide and flat base maximizes the effectiveness of a Prusik hitch. The main connection hole accepts two large rescue carabiners or multiple small carabiners and allows the carabiners to be rotated freely and completely even while closed.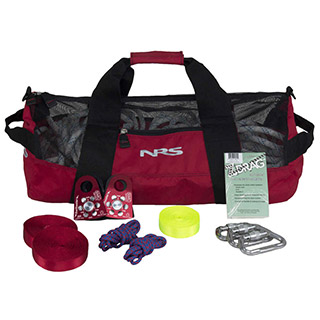 Z-Drag Kit
45314.01
All the hardware needed to set up a basic mechanical advantage system for large-scale extraction.
Contains:
Three Omega Locking D Carabiners
Two SMC Swiftwater Pulley
Two 15′ sections of 1″ webbing in red
10′ section of 1″ webbing in yellow
Two 6′ prusik cords (6mm)
150′ of 1/2″ Sterling Static Rope
1-small NRS Purest Duffel Bag
Z-Drag Crib Sheet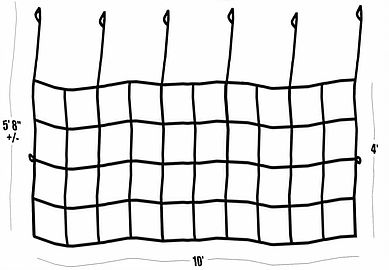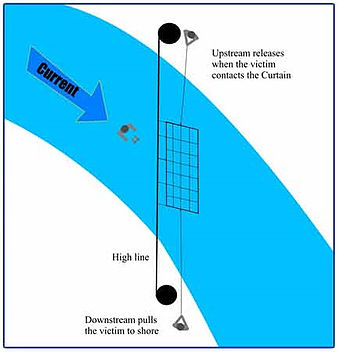 Swift Water Rescue Curtain
SWRC
The Water Rescue Curtain provides a versatile tension diagonal grab method to use in moving water.
The curtain rests on top of the water and provides a large grab area for confused swimmers and troubled victims
Moving water situations for the Water Rescue Curtain:
Tension Diagonals
Pulling victims onto a boat
Hang from a bridge (downstream)
Float in a low head dam and pull to shore
Fill out the form below to get pricing information.