Ice Rescue Safety Shuttle
I have to admit, when I first saw the MARSARS ice rescue sled five or so years ago, I was a little doubtful about its utility. I thought then that it was a little too 'job specific'. After 15 years of doing ice rescue contact rescues with just a bite in the rope to encircle the victim, the sled seemed too cumbersome. In addition, we had tried other ice rescue sleds like the Rescue Alive sled, the Saulsbury aluminum sled (it was like a small boat) and others that were too difficult to store and transport. We, as an agency, decided to stay with our tried and true 'old school' methods.
Then, one day a couple years ago, myself and a couple other members taught an ice rescue class at a department that had just bought a MARSARS sled. Not wanting to offend that agency, I read up and studied the instructions for the sled and watched the DVD over and over a few days ahead of class. The use of a sled device was also stressed in Hendrick's Surface Ice Rescue book. The day of the class we must have performed well over a hundred rescues using the sled.
I was sold.
The victim is protected during the rescue and during the haul to shore, rescuer usually stays out of the water, it was fast to get to the victim, and all the other positive points the sled has. Within the month, I submitted a PO for our county training center where I serve as the chief instructor. It has been an integral part of our ice rescue program since then.
This year, when our squad was purchasing equipment for our new rescue truck, we included the sled and two rescuer kits to update our cache of rescue gear. I am glad we invested in it. It really changes the way we do ice rescue, probably more so than anything besides the exposure suits.
Gary Breuer
My rural fire rescue service chose MARSARS after looking at all the alternatives. The average age of my responders is somewhere over 62. And there are only ten of us. So an ice rescue system had to leverage our brains to overcome the lack of brawn. The ice shuttle system allows us to use the combined strength of shore rescuers to do the hard work. We are very happy with how this is working for us.
A very big advantage of working with MARSARS is the depth of experience that they have. They have seen so many practice and actual rescues and have incorporated the lesson learned into their system. We feel confident that we will not have to reinvent a system and that solutions to the many challenges of ice rescue have already been designed into the MARSARS system.
As both a fire chief for many years and Executive Director of the FIRE Institute, I can recommend MARSARS without reservation.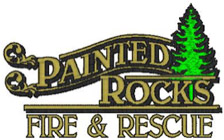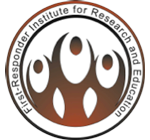 A. Tresemer
Why We Need A Helmet
I am an ice/dive rescue team leader for Emmet County Sheriff Department. I recently succumbed to a closed head injury from falling on the ice and hitting my head during an ice rescue practice. We aren't supposed to demonstrate the evils and hazzards of slippery ice.
Richard Hoig
I would like to offer my full endorsement to MARSARS Company; I have been using this equipment both in my current position as Deputy Chief of Operations for the Corner Brook Fire Department, as well as with my former position as the Operation Manager of the Marine Institute Safety and Emergency Response Training Center (Newfoundland, Canada).
Over the past 10 years, I have used several different types of Ice and Water rescue equipment, both in training and in actual rescue operations. I have been directly involved in the Fire Rescue Service for 31 years, 21 of which I worked with the Marine Institute in their fire rescue training division. I feel the equipment offered by MARSARS is by far the most user friendly and easy to operate equipment there is on the market today. The simple operations allows rescuers to gain quick access to would be victims in minimal time while being 100% plus safe.
I feel that the MARSARS system is by far the best Ice and Water rescue equipment we have used to date and would recommend this equipment to any type of Ice/Water rescue organization.

Craig Harnum
The Shutesbury Fire Department has been involved with surface ice rescue for many years. We have evaluated many products over the years, searching for a product that would make the process easier and safer for all involved. The MARSARS Ice Rescue Safety Shuttle is the most innovative piece of equipment for ice rescue that we have seen.
We ordered the Safety Shuttle with a 300' Ice Rescue Reel and Sling. We were impressed by the quality of the construction and the many integrated features. After some classroom training including instructional videos, we put it through some real world testing.
Everyone was impressed with the ease of use. We tested the Shuttle at night in realistic conditions using both "conscious" and "un-conscious" victims. Even with multiple evolutions, ice buildup and other equipment freeze ups, the Shuttle continued to perform great. We even had firefighters new to ice rescue performing recues with ease. Also notable was the reduced stress and strain on the patient.
All-in-all, the best ice rescue product for we have ever used!