For pricing information, please fill out the form below.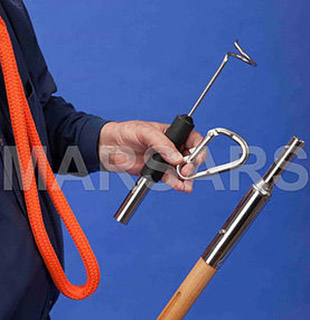 Rigging to Pass a Towline
Spiral adapter is connected to handle
Attach and position tow hook to center of towline eye
With towline eye hanging clear, insert main part of towline between curved spiral adapter, as shown
Tow hook is opened by pulling towline eye through spiral adapter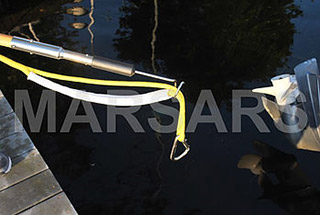 Connecting Towline to a Disabled Vessel's Bow
Hook attached towline is rigged to spiral adapter
Pull towline to position hook against spiral adapter
Hook is held open by tensioning towline
Opened hook is connected to disable vessel's bow pad eye*
With hook connected, retrieve/remove spiral connected adapter from towline
*Stern pad eye viewing was used in this sequence for a better understanding of this procedure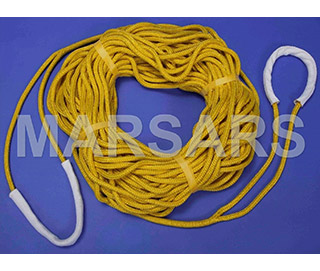 300′ Small Boat Towline
TL300
We offer 1/2″ diameter yellow Double Braided Nylon towline. Both ends feature large 2′ tow eyes with movable chaffing. All eyes are factory spliced and lock stitched.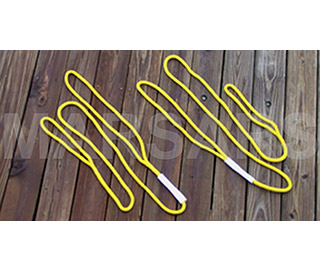 10′ Tow Bridle Set
TLB12
Bridles are used for towing sail and larger recreational vessels. With this kit, you'll receive a pair of 10′ x 1/2″ diameter double braided nylon Tow Bridles. Each leg includes movable chaffing, and large 2′-length eyes.
Small Boat Towing Kit
RPKB 4.1
This system provides the essential components needed for safer, small boat towing. And yes, I know, many public safety customers do not tow but hey, I have a pretty good idea you will do what's needed to save lives aboard an imperiled vessel that is headed towards danger. With boat hook adapter attached, buoyant pole is used to fend boat away from danger or pull boat to safety. Ideal for small lightweight tows such as personal watercraft.
System includes:
Buoyant heavy duty wood handle
Storage bag
Spiral tow-line hook adapter
Tow hook
50′ buoyant 9,000lbs mbs towline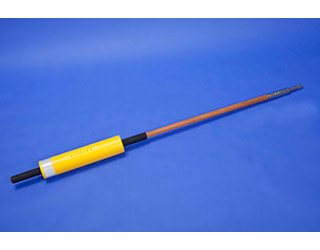 The MARSARS Small Boat Towing Kit consists of:
Stout 5-1/2′ length wood handle
Boat hook adapter
Spiral adapter with tow hook
Towline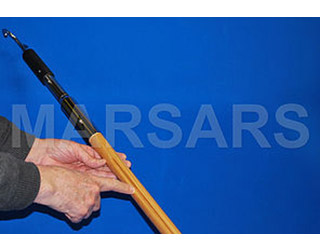 The boat hook is an essential safety tool that is needed to fend your craft away from danger or pull it to safety. For use at night, boat hook features a pencil groove that indicates hook's direction of attached adapter.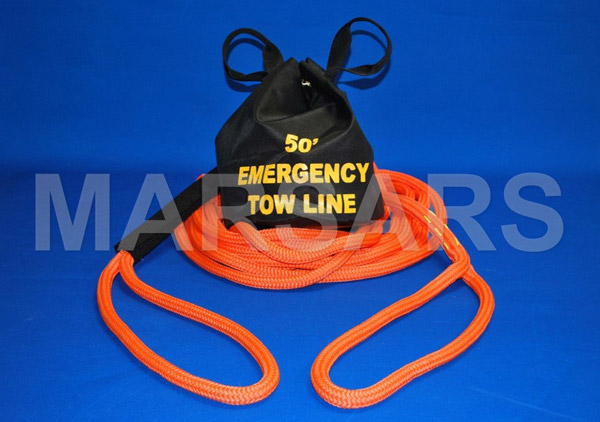 50′, 100′, 150′ Tow Line
TL50 (50′), TL100 (100′), TL150 (150′)
The use of buoyant towlines has become a norm for the professional small boat towing community. Towline/propeller entanglement is a common risk that all inexperienced public safety boat operators must fce. To minimize this risk, we offer several high quality buoyant tow line kits of 9,000 lbs. minimum breaking strength.
Features include:
Your choice of 50′, 100′, or 150′ buoyant towline kit
Two legged bridle
Connection shackles
Tow hook
Mesh carry bag
Grab points of all spliced eyes come with a chafe protected coating.
Fill out the form below to get pricing information.